On 26 and 27 June the Porto Metropolitan Area participated in the seventh edition of the EMA (European Metropolitan Authorities) Forum, hosted by the Katowice Metropolitan Area (Metropolia GZM), attended by twenty political representatives of the main European metropolises to discuss how to make metropolises more inclusive, safe, resilient and sustainable.
The EMA is a network through which political representatives from major European cities discuss the biggest challenges of European metropolitan governance.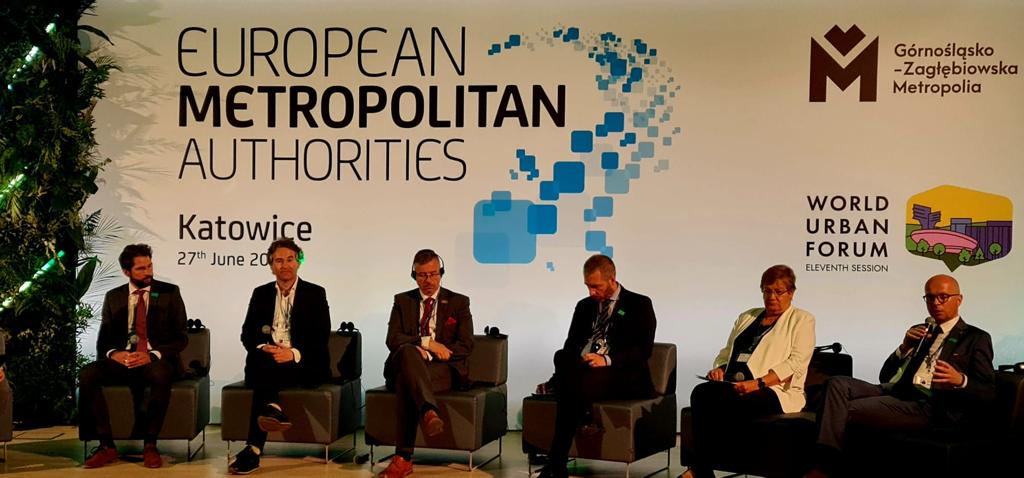 The aim of the annual Forum is to define the basis for collaboration between the main European metropolises, as well as their relations with national governments and European institutions.
Read here the political declaration signed in Katowice referring to a set of action commitments established by EMA's participants following the various workshops conducted during the Forum, concluded with the reading of the corresponding declaration.